Dr. Shumita Roy,
ABPP
Psychologist, Licensed in US, Supervised practice in Ontario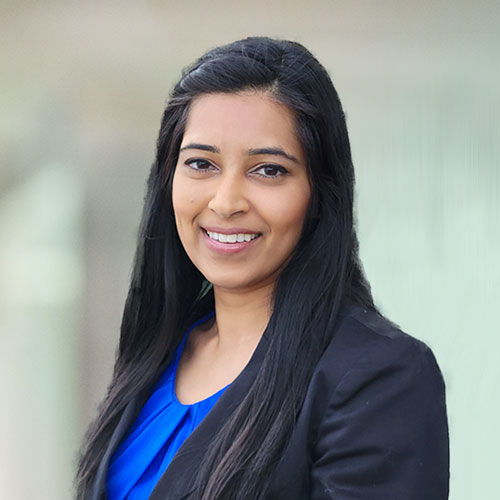 Dr. Shumita Roy is a board-certified neuropsychologist. She currently offers assessments at Toronto Brain Health including neuropsychological and psychological evaluations in the areas of concussion, acquired brain injury, age-related memory changes, mild cognitive impairment, dementia, ADHD, and across a range of psychological conditions. She firmly believes in using a client-centered approach to all clinical care activities.
Dr. Roy obtained her Ph.D. in Clinical Psychology from York University with competencies in both Clinical Psychology and Clinical Neuropsychology. She was awarded the Certificate of Academic Excellence by the Canadian Psychological Association (CPA) in 2015 for her graduate work. She also received various research scholarships throughout her graduate training from the Ontario Graduate Scholarship program and the Canadian Institute of Health Research (CIHR). Her graduate research was featured in Scientific American: MIND magazine as well as in the "Opinionator" section of the New York Times. During her doctoral training, she completed clinical placements at Sunnybrook Hospital and Toronto Rehabilitation Institute. She then completed her predoctoral internship at Baycrest Health Sciences where she obtained formal training in cognitive rehabilitation of age-related memory impairment and executive dysfunction. She went on to complete a post-doctoral fellowship at SUNY Buffalo where she gained further expertise in cognitive functioning and personality changes in dementia and multiple sclerosis. She has published numerous research articles in these areas as well.
Prior to joining Toronto Brain Health, Dr. Roy worked in a private practice setting in Connecticut. She has experience working with a wide range of patient populations including individuals with neurological conditions, psychiatric disorders, developmental disorders, and other complex clinical presentations. She is currently licensed as a psychologist in both New York State and Connecticut, and is presently pursuing licensure in Ontario. She is board-certified in Clinical Neuropsychology through the American Board of Professional Psychology (ABPP).