Dr. Yael Goldberg
Psychologist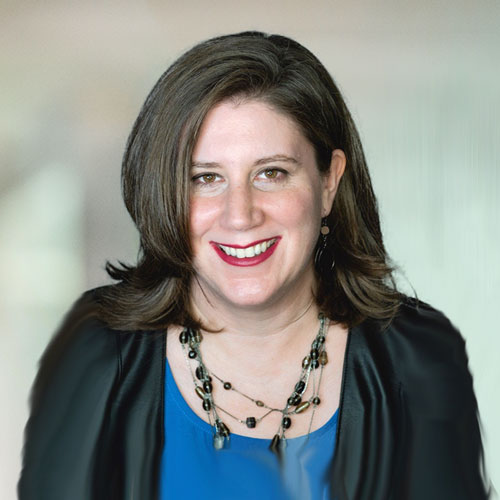 Dr. Yael Goldberg is a registered psychologist with declared competencies in Clinical Psychology and Clinical Neuropsychology with adults and seniors. She has a wealth of experience delivering a variety of psychological intervention and assessment services to a broad range of individuals and groups. Dr. Goldberg provides therapy services for Toronto Brain Health clients. Her key therapeutic interest is supporting family members who are caregivers of individuals with neurodegenerative diseases and acquired brain injuries.
In addition to her role at Toronto Brain Health, Dr. Goldberg is a Clinical Psychologist and Neuropsychologist in the Neuropsychology and Cognitive Health Program at Baycrest, where she provides services to adults and seniors with memory problems, and their families. In her current role as Clinician Leader on the Behavioural Neurology Unit, she supports an interdisciplinary team in managing behavioural symptoms of people with dementia. Dr. Goldberg facilitates a caregiver support group specifically designed for the family members of inpatients with dementia. She supervises trainees at various levels of training, and serves as the Director of Training of the Predoctoral Internship in Clinical Neuropsychology at Baycrest.
Dr. Goldberg is actively involved in research examining brain function. She is a recent recipient of a SPARK Grant from the Centre for Aging and Brain Health Innovation for her research into clinically validating a novel instrument to measure behavioural symptoms of dementia. She was also awarded Innovation of the Month (December 2019) by Baycrest for this work.
Dr. Goldberg obtained her Ph.D. in Clinical Psychology from the University of Waterloo. Her doctoral dissertation examined the role of boredom in patients with traumatic brain injury, and its impact on mood, attention, sensation seeking and return to meaningful engagement. She received comprehensive training in the areas of both clinical psychology and clinical neuropsychology during her graduate studies at Toronto Rehabilitation Institute, Sunnybrook Health Sciences, Grand River Hospital- Freeport, and in local private practice. She completed her pre-doctoral internship training at the London Clinical Psychology Residency Consortium, Neuropsychology Stream, and post-doctoral training at University Health Network- Toronto Western Hospital in the Krembil Neuroscience Centre. During her year of post-doctoral supervised practice, Dr. Goldberg provided neuropsychological assessment services in the Sam and Ida Ross Memory Clinic at Baycrest as part of a research study clinically validating the ToRCA, a tool used to identify individuals with Mild Cognitive Impairment. She also provided therapy services to clients at a local private practice and conducted medicolegal assessments at Kaplan and Levitt Psychologists.
Dr. Goldberg is a member of the College of Psychologists of Ontario, and chairs meetings of the Training Directors for the college. She is also a member of the Ontario Psychological Association and Canadian Psychological Association, and serves as an accreditation site visitor for the latter.