Dr. Jenkin Mok
Psychologist, Supervised practice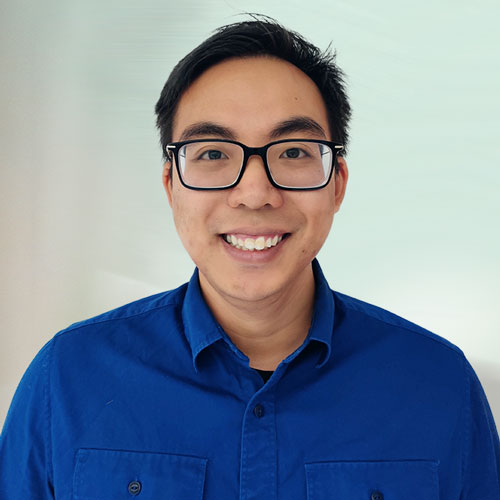 Dr. Jenkin Mok
provides neuropsychological and psychological treatment and assessment services through a biopsychosocial lens that integrates evidence-based approaches with client-centered and culturally sensitive perspectives to attend to each of his clients' needs.
Dr. Mok received his Ph.D. in Clinical Neuropsychology from York University and was the recipient of provincial- and federal-level research funding for his applied work studying the effects of aging and acquired brain injuries on decision-making and memory. He received the Canadian Psychological Association's Certificate of Academic Excellence for his Ph.D. dissertation.
Prior to joining the clinical team at Toronto Brain Health, Dr. Mok completed a one-year predoctoral residency with the London Clinical Psychology Residency Consortium, receiving comprehensive neuropsychological assessment training through rotations with the Adult Neurology/Neurosurgery program, Epilepsy Monitoring Unit, and Neuropsychology Consultation Liaison Services at the London Health Sciences Centre. During his residency, he also provided counselling support for a diverse young adult population for Western University's Health and Wellness services. Other clinical experiences include assessing and offering individual and group rehabilitative support to professional athletes and individuals recovering from acquired brain injuries at the Toronto Rehabilitation Institute, as well as working on the outpatient neuropsychology consultation service team at Sunnybrook Health Sciences. He also has experience working at the York University Clinic, providing psychotherapy and facilitating cognitive training and education groups for individuals from the university and local communities.
Dr. Mok is a member of the College of Psychologists of Ontario. He is registered to provide assessment and treatment across all adult ages (18-90+) in the areas of clinical psychology, neuropsychology and rehabilitation psychology. He is also a member of the Ontario Psychological Association and the Canadian Psychological Association.