Dr. Nicole Carson
Psychologist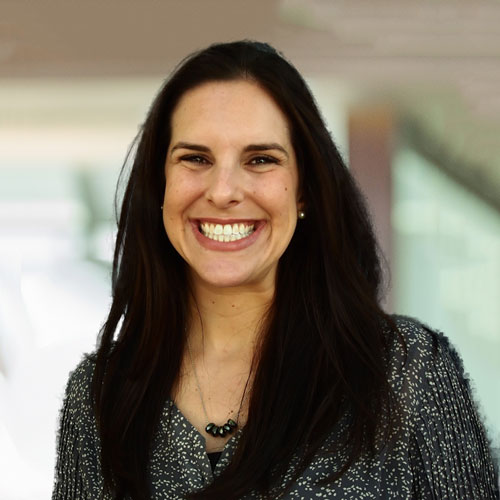 Dr. Nicole Carson is a registered psychologist with declared competencies in Clinical Psychology and Clinical Neuropsychology. She specializes in the assessment and treatment of individuals who are experiencing brain-related changes to their thinking and everyday functioning, including those who have sustained a concussion, acquired brain injury (e.g., traumatic brain injury, stroke, tumour), and individuals who are noticing cognitive changes due to aging. Her approach to client care is empathic, evidence-based, and individualized to meet client goals.
Dr. Carson obtained her Ph.D. in Clinical Psychology, with a specialization in Clinical Neuropsychology, from York University. During her graduate studies she received comprehensive training at academic hospitals in Toronto, including Sunnybrook Health Sciences, Princess Margaret Cancer Centre, Toronto Western Hospital, and Baycrest. Dr. Carson completed a one-year predoctoral residency at Vancouver Coastal Health, where she received further neuropsychological, psychological, and rehabilitation training. She then returned to Toronto to complete a post-doctoral fellowship and subsequently worked as a Clinical Neuropsychologist in the Christine Sinclair Ambulatory Care Centre at Hennick Bridgepoint Hospital.
Dr. Carson has a long-standing passion for working with older adults experiencing healthy aging and neurodegenerative conditions (mild cognitive impairment and dementia). She has extensive experience providing neuropsychological assessment, psychological treatment, and cognitive rehabilitation to older adults. She additionally provides psychological support for caregivers of older adults experiencing cognitive and functional changes. Dr. Carson completed formative clinical training and conducted her master's degree and doctoral research with older adults at Baycrest. Her research examined a cognitive intervention for improving memory in healthy aging and mild cognitive impairment and was funded by the Alzheimer Society of Canada Research Program. Dr. Carson has published peer-reviewed research articles on memory intervention and cognitive assessment in multiple academic journals.
Dr. Carson is a member of the College of Psychologists of Ontario. She is registered to provide assessment and treatment across all adult ages (18-90+). She is also a member of the Ontario Psychological Association.